The Queen of parquet products!
Barlinek Herringbone wood flooring
"Unbelievable that Parquet ever fell out of fashion. " Jason said.
But,is that true?
Parquet History
First used by King louis XIV In Versailles, France in 1684. The flooring was made by hand with unique geometric shapes. After that, the parquet flooring which was the most expensive and rare flooring in that time, but expanded quickly to the highest level of Europe among royal families and grand public buildings.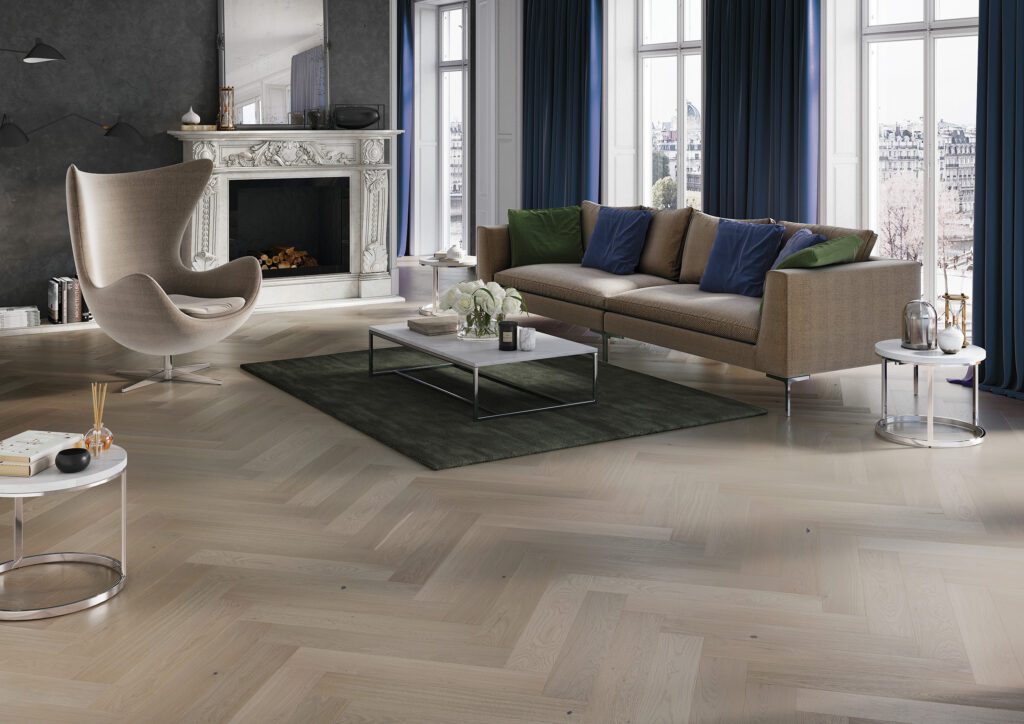 Barlinek wood flooring
Herringbone and Chevron are the patterns for Parquet flooring. Now, the word leading wooden floor brand – Barlinek brought the Herringbone Parquet to New Zealand at an affordable price.
On the other hand, Barlinek Floorboard has twice emerged victorious from a Swedish quality test.
Therefore, barlinek wooden floors comply with the European standard"wood flooring – characteristics, evaluation of conformity and marking". Meanwhile, barlinek floors are natural as attested by a variety of certificates, certificates, and research results. And, floors based on a glued, layered cross structure are more dimensional stable by far than solid boards. In practice, this means less risk of deformation caused by changes in humidity and temperature.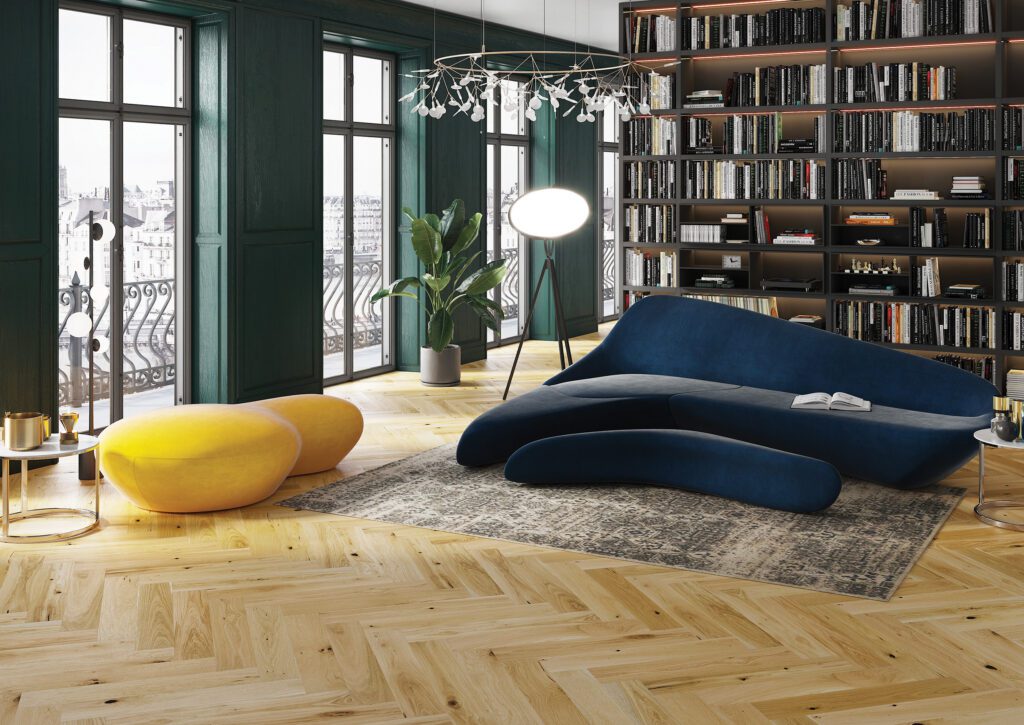 Firstly, Barlinek's pre-finished Herringbone wooden floor comes with the toughest surface in the market to good strong, toys drop and pets' nail, which gives houses, stores, cafes, and public halls the most aesthetics and Ultimate stability and affordable price.
Secondly, whilst providing easy installation and maintenance, it can easily add new features and the finest spot among your whole area. or you can imagine the whole space is delighted by it.
further, herringbone is one of the most popular flooring styles in the world.  In addition, Barlinek Herringbone is a Modern type of this flooring that has a "Bar-click" system that makes installation simple.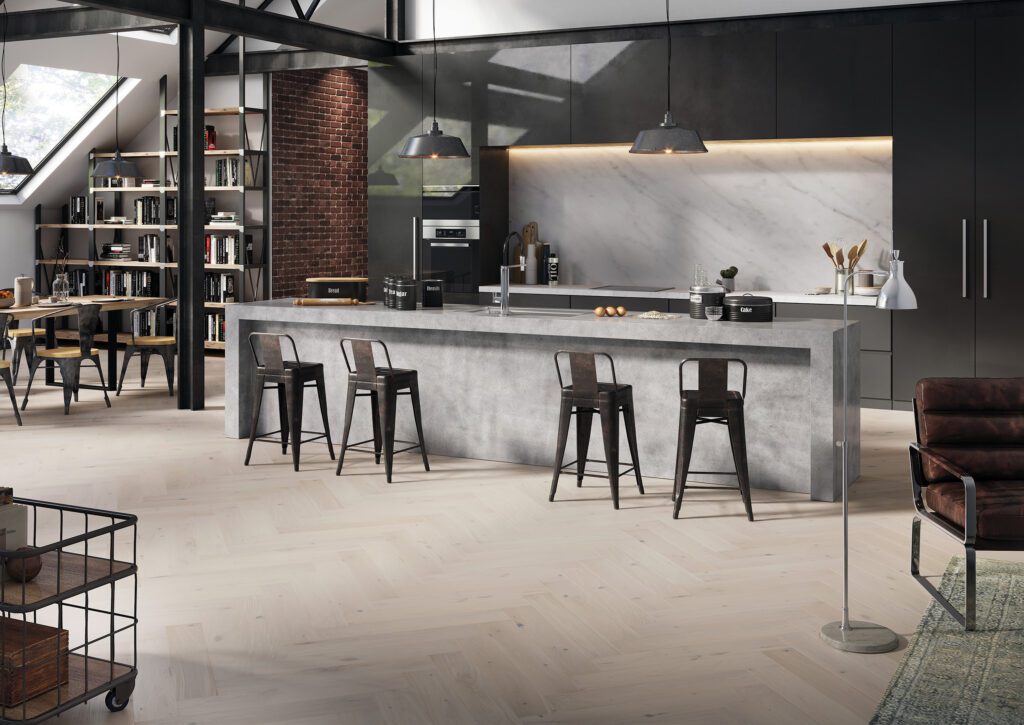 Most important, the Special install system is very simple to let's herringbone wood flooring cover on the wall. So, herringbone floorboard on the walls is an idea for a remarkable interior.
As a result, It no doubts that herringbone is the best flooring option and this fashion will never get rid of the trend. Above all, every project with Parquet flooring is a piece of art.
Barlinek Herringbone wood flooring