Grey color Engineered real wood/hardwood timber flooring.
A grey engineered wood flooring is eagerly used in classic arrangements and modern interiors. Its color looks remarkable and certainly stands out against the wood-colored boards and those painted in white. Importantly, grey wood floorboards are universal and fit into rooms in various modes (they perfectly fit into the vintage style). The right accessories will allow you to create various arrangements. Depending on the decor, interiors with grey engineered wood timber can be both warm and cool.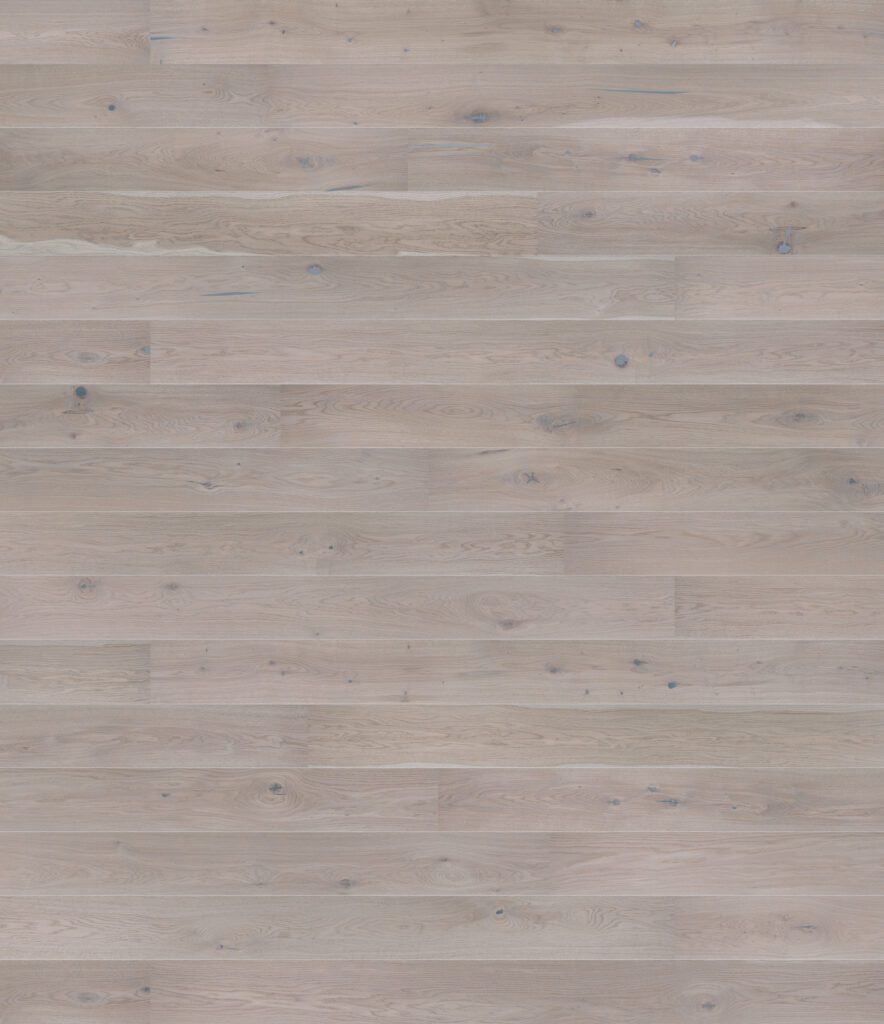 Grey engineered wood flooring – what about the doors?
Creating an impressive arrangement with a grey engineered wood floorboard can be a challenge. Ash can be a somewhat tricky color, but fortunately, it is universal, and, contrary to conventional thought, it can be combined with both light and dark colors. It should be remembered that doors should not only fit in with grey floorboard panels but also with the color of walls and furniture.
In most arrangements, grey wood floorboards are combined with dark-brown doors. It also blends well with ashen or cream-colored wings. The combination of grey engineered flooring with white doors with decorative glazing also looks very impressive.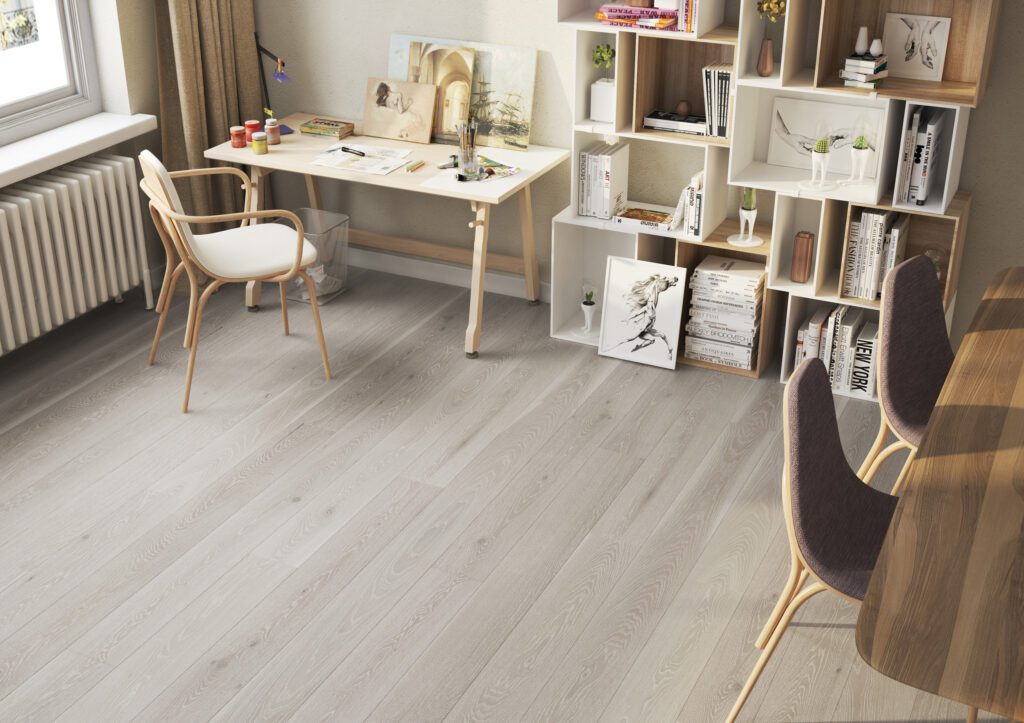 Grey engineered wood flooring – what about the walls and the furniture?
Ashen wood floors work very well in various rooms. A grey floor in the living room looks exclusive. It also works well in the bedroom or the children's room. What's more, a grey wood floor in the kitchen becomes a beautiful complement to bright furniture and adds character to the arrangement.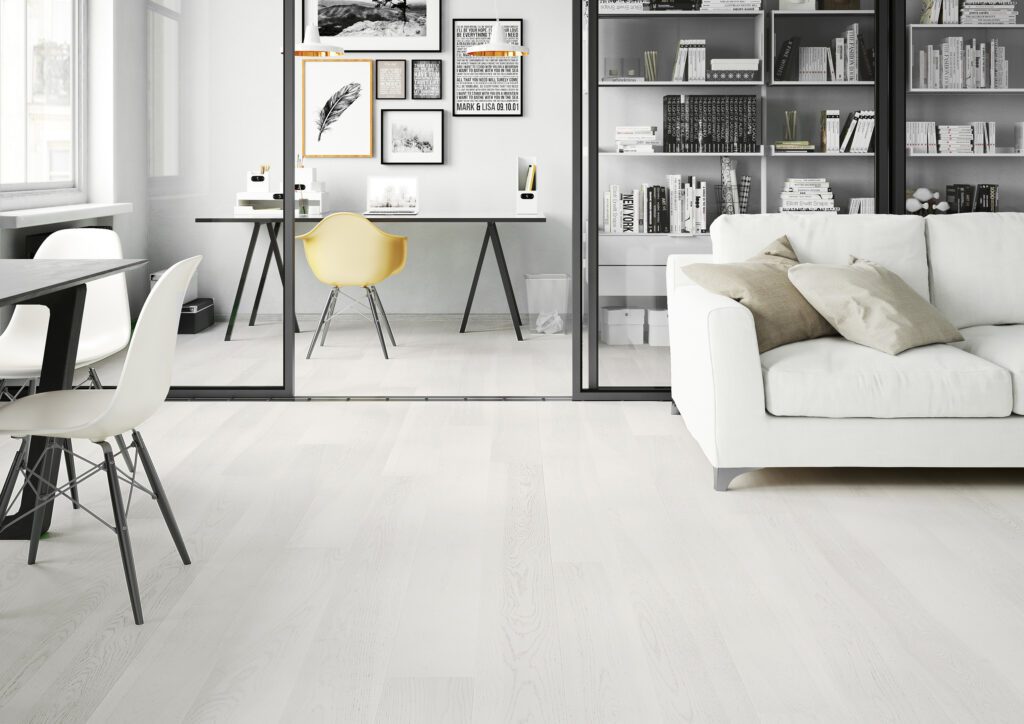 Light furniture perfectly matches grey engineered wood timber. Since appliances are slightly smoother than the floor, they seem smaller and lighter. Grey wood floorboards also emphasize furniture made of dark wood, e.g. in the color of wenge or walnut. Grey color wood, can also be combined with light accessories – then the room will seem more spacious and cosy.
By Barlinek design, Grey real timber hardwood engineered flooring oak wood.