Dark wood flooring
History repeats itself — that's nothing new. Every creator reaches for the classics of yesteryear to use in contemporary designs. What was once fashionable returns, but in a surprising new version. The same is true of interior trends. For some time now there has been a fashion for the styles of those times, served to us in an unexpected way.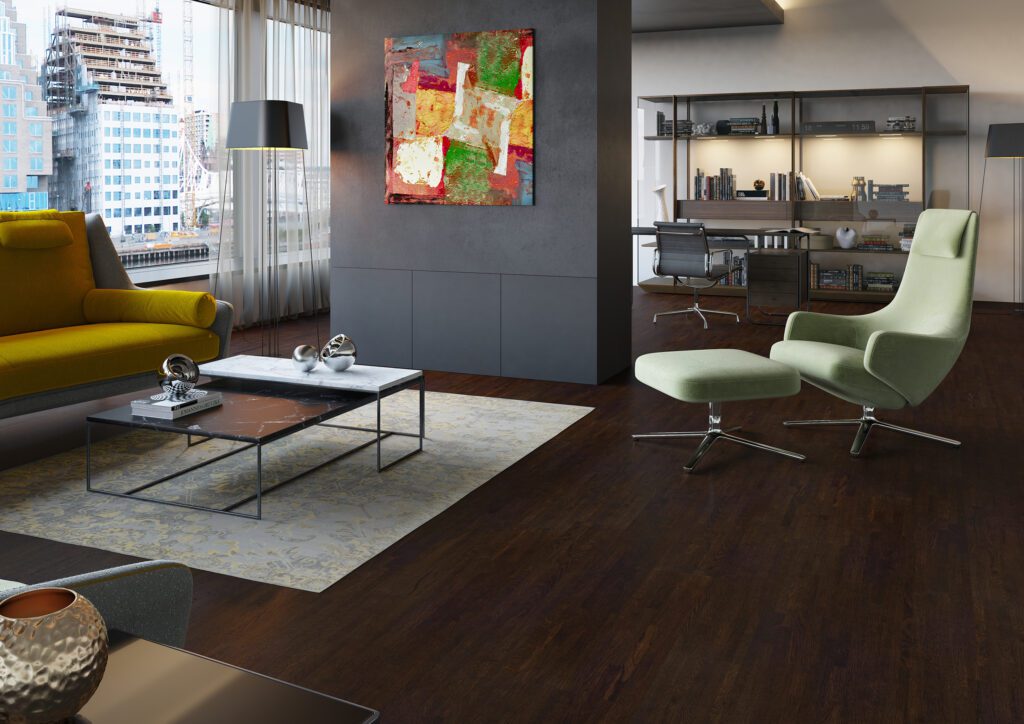 Mid century modern is simply modern retro. Warm colors, geometric shapes, but also subtle minimalism and simplicity at the same time. Quality above all. Style which provides a range of opportunities from the old-meets-new eclecticism, here we can clearly see ideas drawn from 40s, 50s and 60s design.
This style opposes any kind of cliché and pigeon-holing but if we have to define it, then we can simply say products, furniture and accessories of the highest quality. It is vital to point out the textures and details which are often what makes an object special. It is necessary to invest in real wood, forget about substitutes. Natural wood has unique patterns, not even the best imitation can replace the realness of this raw material when it is used. Classic, meaning timeless, and of quality. When planning a space, it is worth being aware of the daylight's role in the arrangement. The bigger the windows the better, and since this stage cannot be repeated, make sure there is as much of this light in the room as possible.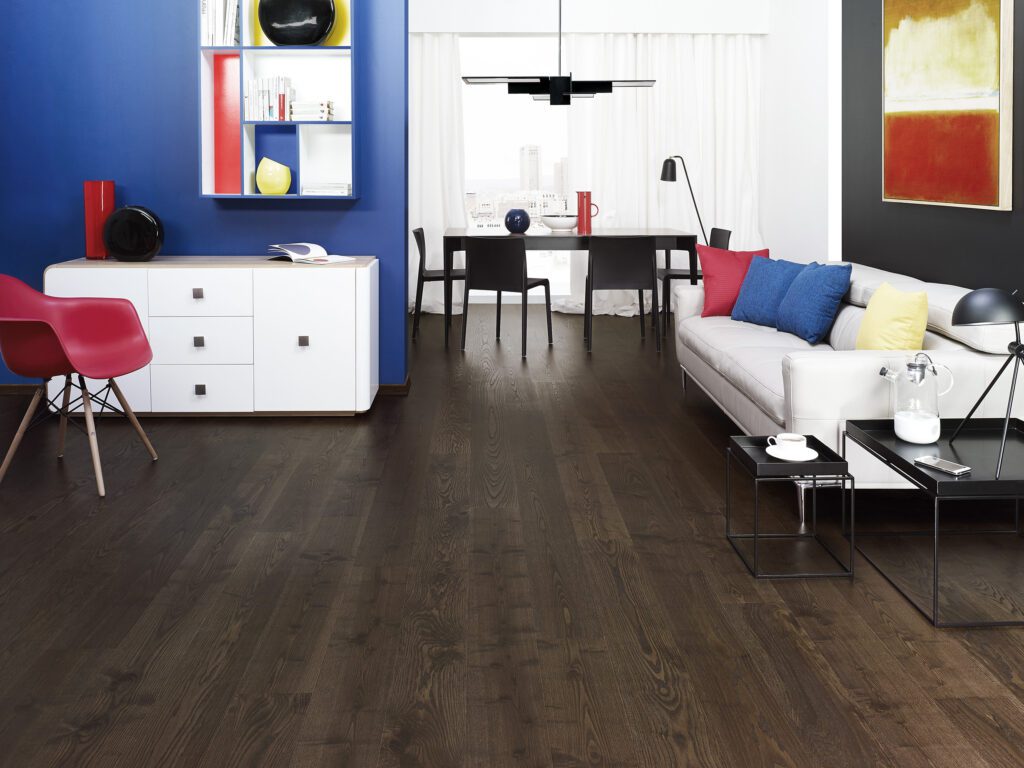 Just as important is the space itself – you have to ensure the room looks large, even if it is not. Remember not to crowd a room with too much furniture, you need to let luxury breathe.
Classic mirrors also provide an interesting look when hung on the walls, their function is more decorative than practical. Properly positioned, a mirror can visually enlarge an interior and give the impression of more lightness and space. If you place it facing a window, it will reflect the view of the garden and bring even more light into the room. In mid-century interiors, mirrors framed in the shape of rays of sunlight were ubiquitous.
Using elements of wall and ceiling moulding will add even more grandeur to an interior. Remember too about the considerable role played by furniture and accessories in creating the character of an interior — because classic forms are the perfect composition.
dark wood flooring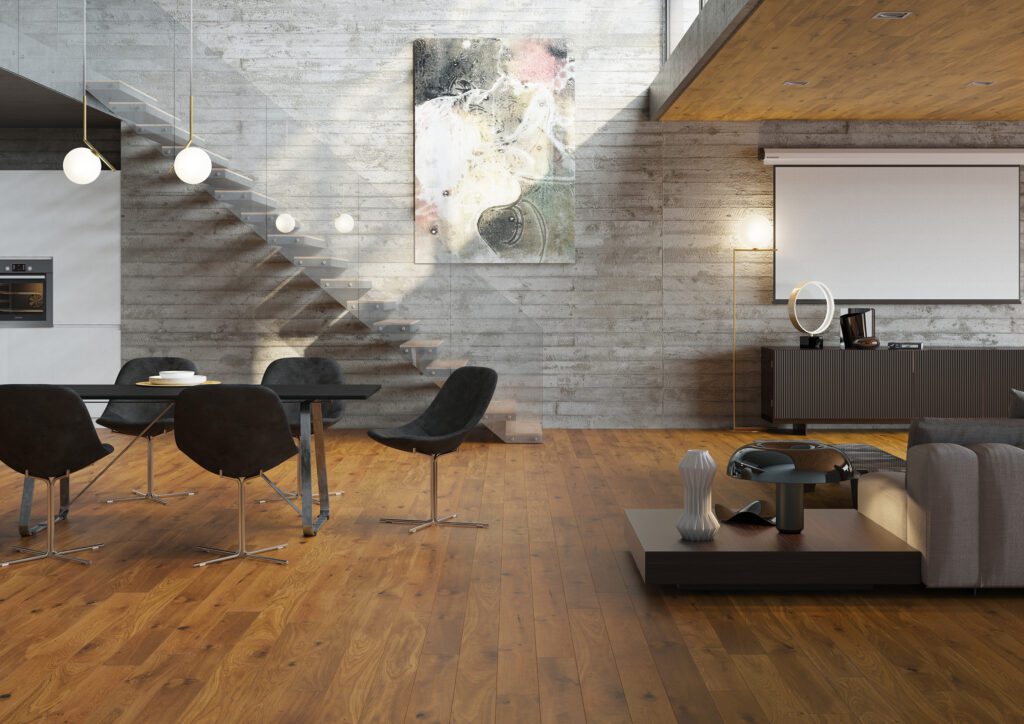 To summarise, the mid century modern style is so diverse and full of contrasts that you have endless possibilities to create a gorgeous, unique interior which will fulfil both your aesthetic and practical requirements. Additionally, and probably most importantly, the interior will be timeless.
BY