Light wood flooring, engineered oak wood
A light wood floorboard is a timeless trend in interior design. It visually enlarges the room, and also brightens it. So it works well even in a small space. What's more, it adds lightness and is a beautiful background for highlighting furniture and accessories. Light wood flooring looks good in Europe. A light wood floor is also a good basis for creating a modern and functional arrangement.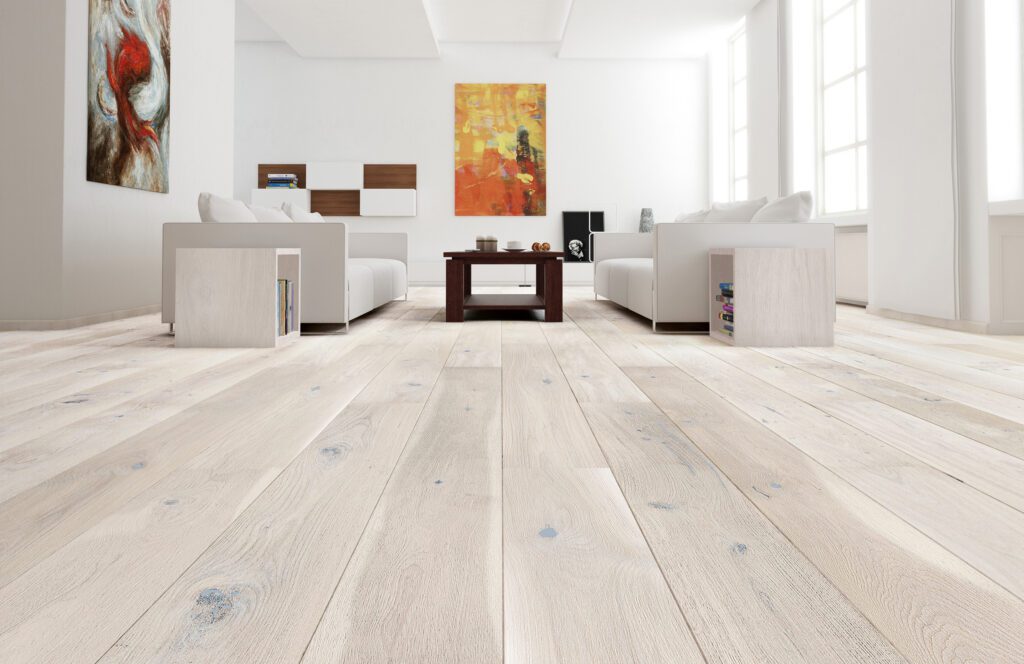 What kind of door should you choose to go with a light real wood floor?
Many people have doubts about an interior design featuring a light wood floor. What door would match the subtle color of the boards? The question is not unjustified. Fortunately, a light wood floorboard is universal and looks good in combination with both dark-door – bright-floor, and bright-floor – bright-door combinations. It is worth noting that the color of the door should not be adjusted only to the floor. It is important that it be harmonized with the color of the walls and the furniture in the room. The color of the door should also be adapted to the mood of the arrangement, for example, a light wood floorboard in an English-style living room will best harmonize with white timber slats and white doors, while a light-oak floorboard panel in a country-style kitchen should be combined with whitewashed or raw-wood doors.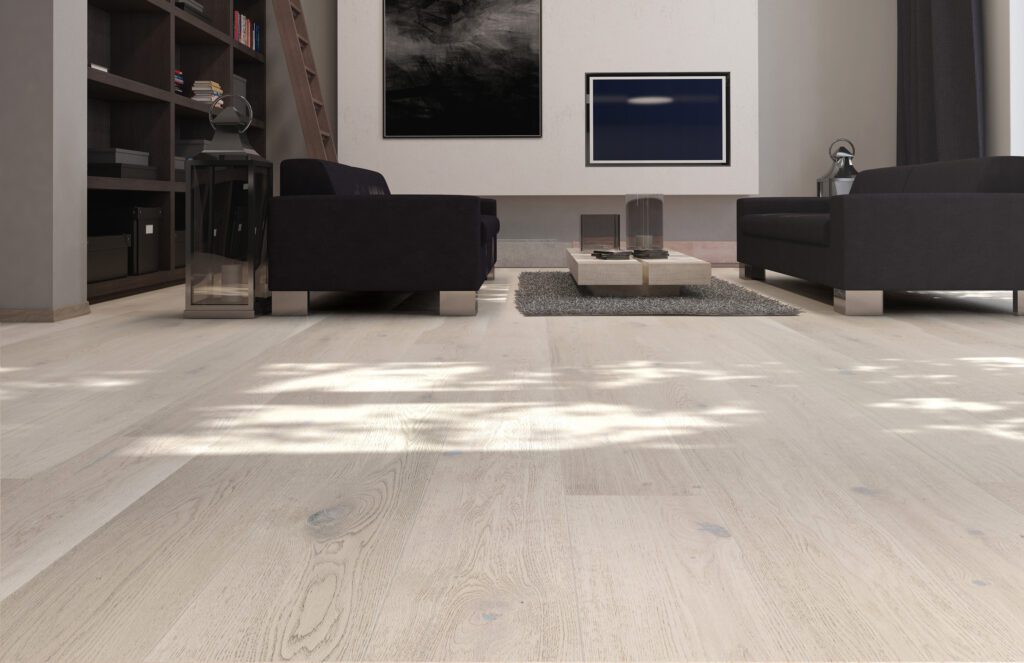 What furniture should you choose to go with light wood oak floors?
A light wood floorboard in the living room is universal, and allows you to easily change the mode of the arrangement. It is enough to just change the color of the walls, and add new furniture, to fundamentally change the style in which the room is adorned. Interiors with a light wood oak flooring – dark furniture combination look very impressive. The accouterments are then contrasted with the background of light-colored engineered wood timber, and attracts the eye. A light hardwood flooring is also a good way to visually reduce the dimensions of heavy furniture. If you stand a large white table or a large bright sofa on it, the furniture will look lighter and smaller (their size will be additionally masked by bright walls).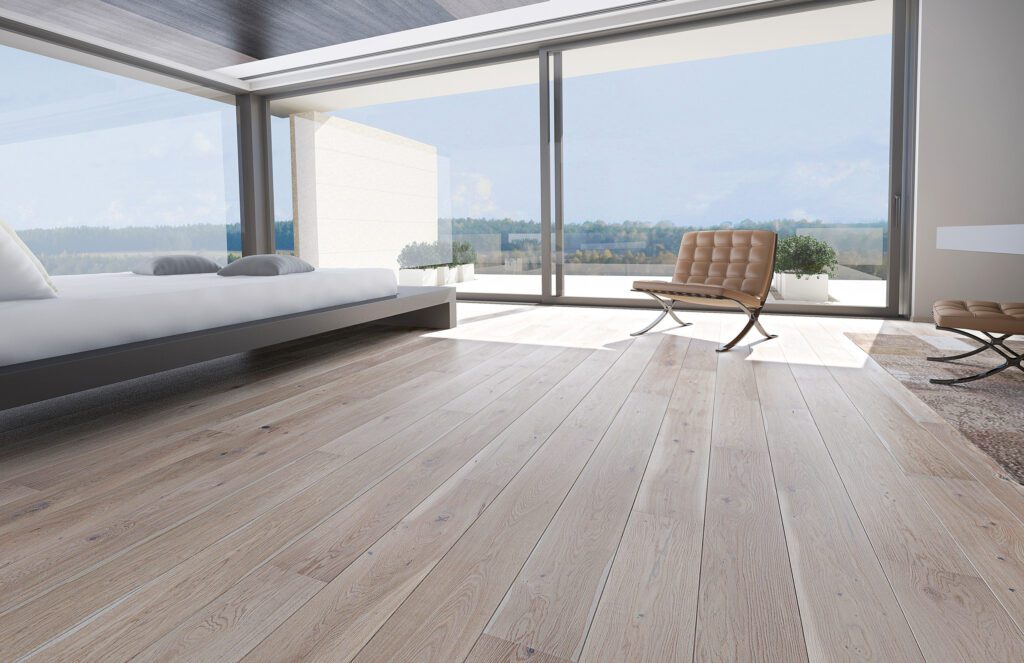 What color do walls fit in with light wood floors?
It all depends on the effect that you want to achieve when including a clear floor in the arrangement. Paints and wallpapers in white and other delicate pastel colors visually enlarge the interior and give it harmony. The natural colour of the walls, in combination with light wood timber, will create a cozy, calm, interior, a place you can easily regenerate yourself. However, this is not the end of the subtle arrangements with a light wood floorboard. An energetic and invigorating atmosphere in a room can be created by combining a bleached engineered wood flooring with walls in a cool shade, e.g. whitewashed blue. In turn, delicate yellow walls, in combination with a light wood floorboard in natural wood, will create a bright, cosy composition.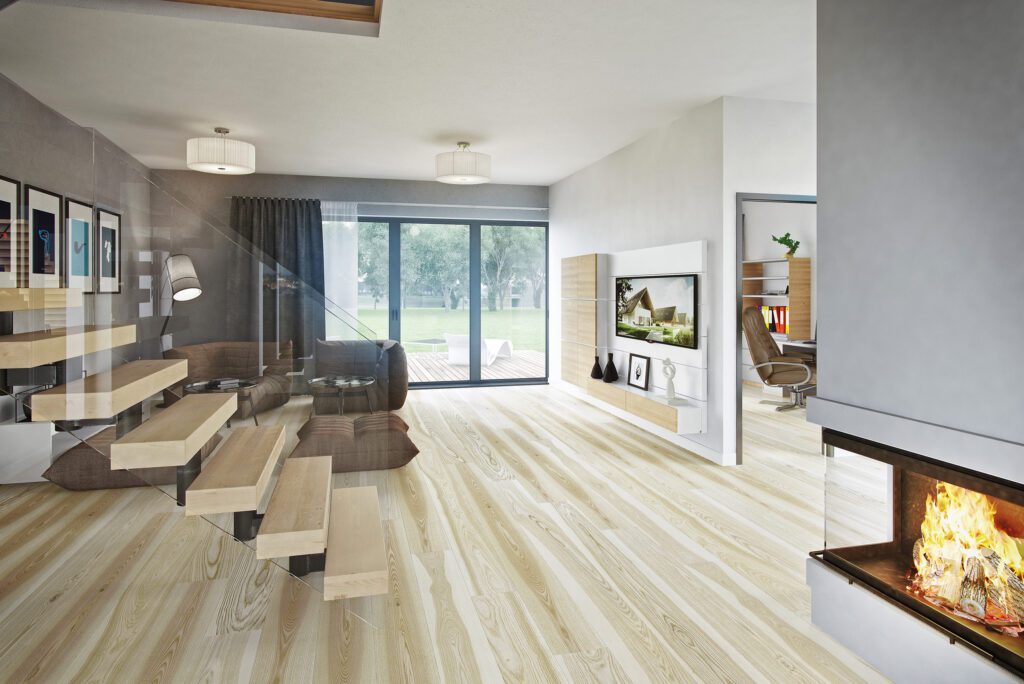 Combinations of delicate engineered wood flooring colours and dark walls also look very striking. An interesting look is obtained with a combination of natural light wood oak floors with brown walls, which works well in spacious rooms. With a light wood floorboard, an interior with dark walls still feels cosy and spacious. A light wood floors floor is also interesting in combination with various shades of purple, grey and blue. This combination allows you to easily create stylish compositions with a strong character.
By Barlinek design,oak engineered flooring